Note:  The photos can be enlarged by clicking
JANUARY: LA GOMERA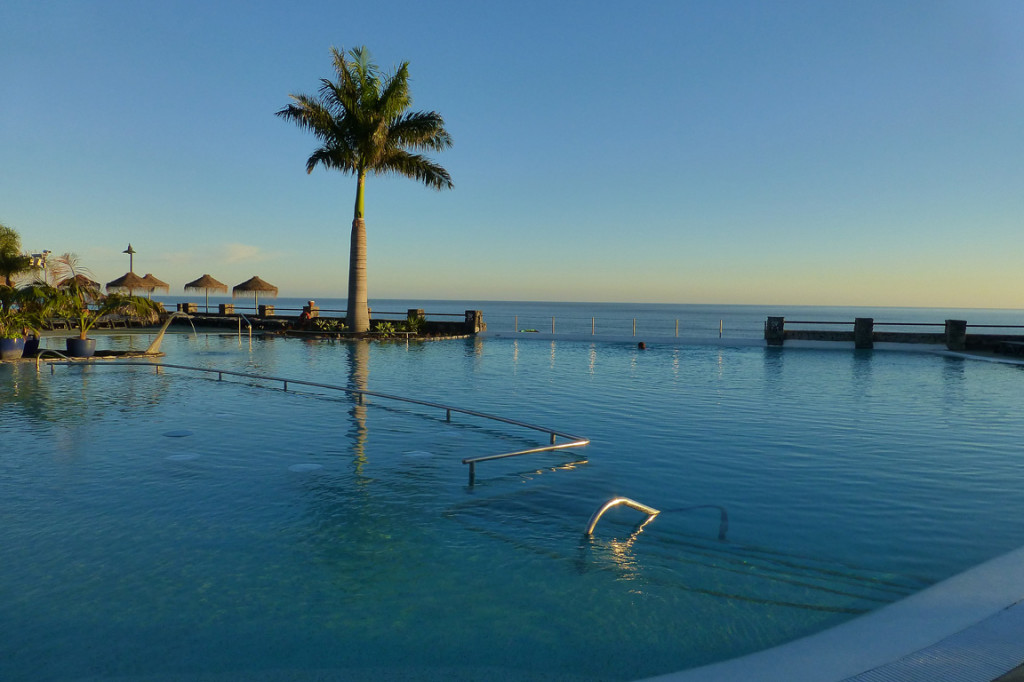 Our year began with our visit to La Gomera, one of the smaller Canary Islands. The pleasure of warmth, sun and eating all our meals outside in winter is worth more than any holiday in high summer, and is becoming a habit!  Another bonus is the three extra daylight hours there than here at 55° North in midwinter.  With two other couples who were at university with us in the late 1960s, we booked a villa at HPB's El Balcòn de Santa Ana complex near Playa de Santiago. The pool shown above isn't heated but there are others that are, including a small one in the garden of our villa.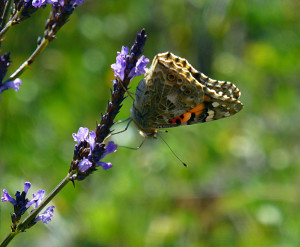 Most days we walk the well maintained footpaths and mountain tracks. This year though we had to miss some of our favourite walks because of the serious fires they had on the island in the summer of 2012. Some 20% of the Garajonay National Park was damaged. Although it was sad, and at times distressing, to see so much of the rainforest destroyed, and to see dry burnt land where there used to be almond trees, cultivation terraces or gardens, we were pleased to find the shoots of new growth springing up in many places and some replanting has already taken place. It will however be many years before the southern part of the forest regenerates.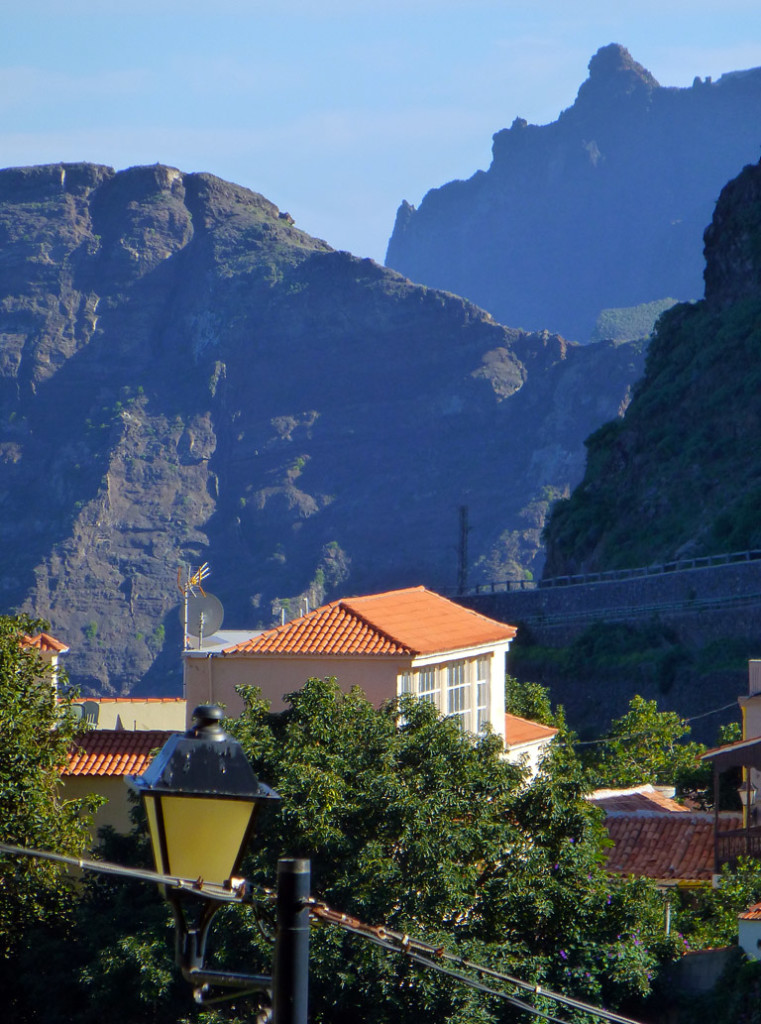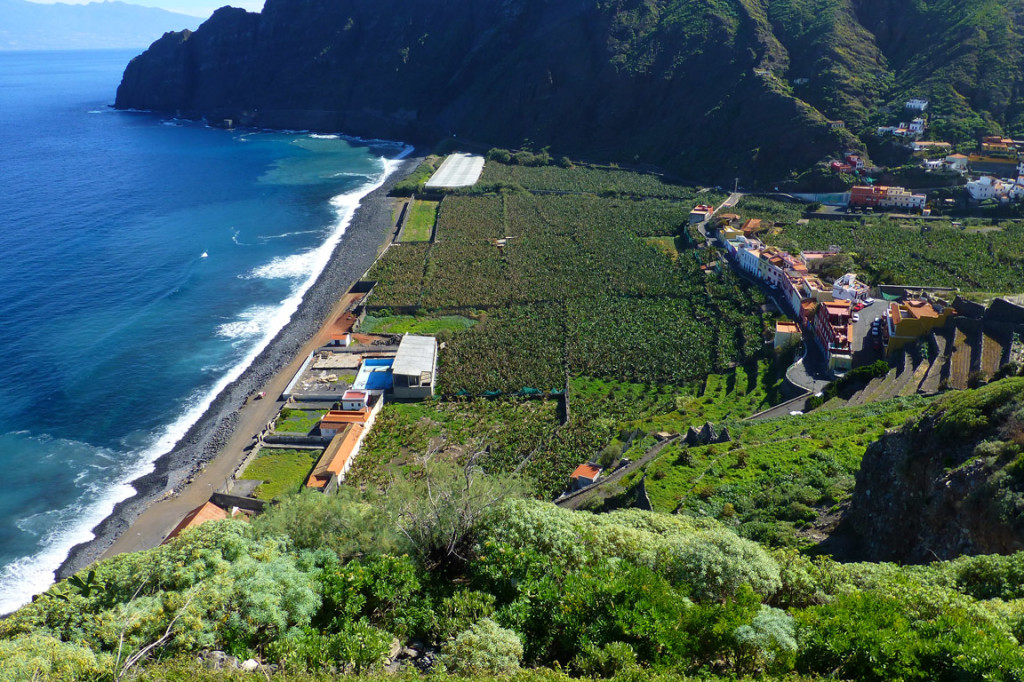 The island is very mountainous and its roads are tortuous. To travel from Santiago to the next town Valle Gran Rey takes 15 minutes by boat but over an hour and a half by road. You seldom get beyond third gear in a car. Nevertheless, at least once or twice during our stay we like to visit the lusher, more verdant northern side of the island, which gets a lot of moisture from the Trade Winds. This is the main cultivation area. Much of the south is too arid to grow much beyond subsistence level.
The picture below shows part of Hermigua, a town in the productive north of the island.  Despite the steepness of the land, terracing ensures that every possible square inch is cultivated.  Beaches are generally dark volcanic sand and the sea on this North side can be quite rough. Hermigua is not pretty but is quite dramatic scenically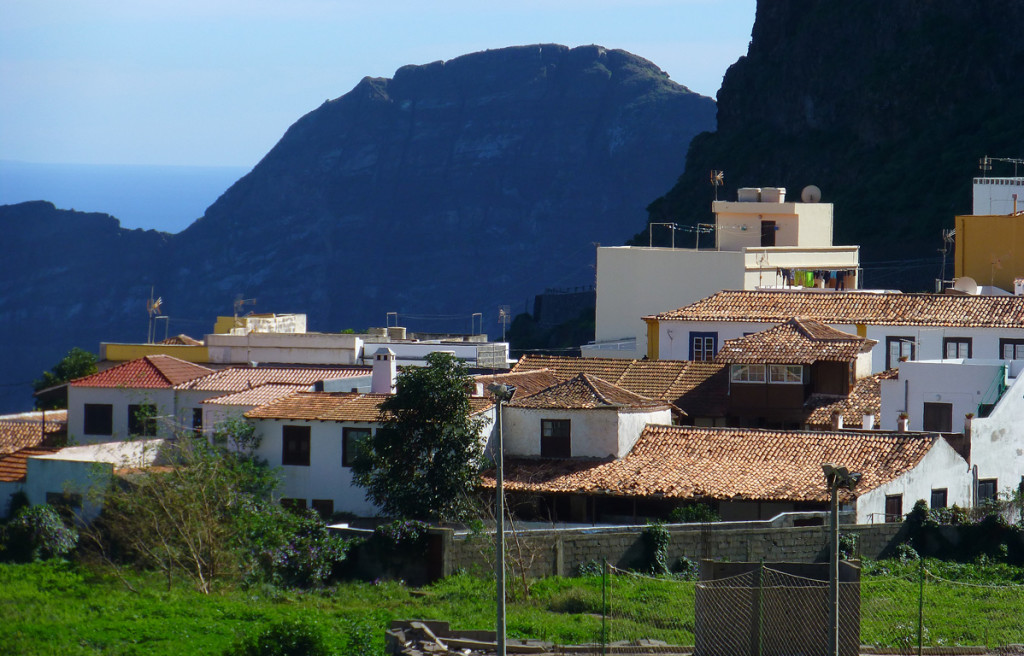 Agulo (below), another North coast village is a must for me. The dark cliff behind shows off the white painted buildings perfectly. Agulo is totally unspoilt and "native", with little influence from tourism, though it does have the odd cafe and bar. Parts of the village offer spectacular views toward Mount Teide on the island of Tenerife, some 30 miles away.
The highest point in the middle of the island is Mount Garajonay, at 4869 feet  high (1487 m). It  is surrounded by laurisilva rainforest, generated by the moist trade winds, which keep the north and centre lush and green. The high rainforest area is the Garajonay National Park, a World Heritage site. Sadly it lost many of its trees in the 2012 fires.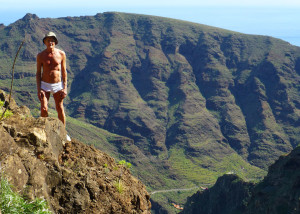 The terrain of the island is a series of deep ravines ("barrancos") radiating from the green centre, and punctuated by volcanic plugs.  Many of the walks follow these barrancos from the centre to the sea. The barrancos are verdant at the top with lots of interesting  flowers, trees and plants, while at the coastal end, especially in the south of the island, they are often arid, with euphorbias and prickly pear cactuses as the main vegetation. Some of the paths cling to the  walls of the barranco. For a few of them a head for heights is essential – and minimal attire for the steep, hot ascents!
FEBRUARY: COTSWOLDS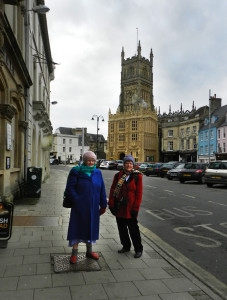 My sister moved from London to Moreton in Marsh, Gloucestershire last December and in February we decided she could do with a bit of relief from the endless unpacking of boxes.  We rented a small cottage for a weekend in the charming nearby village of Todenham. It was bitterly cold all weekend, but  we managed to visit Batsford Arboretum, Burford , Bourton on the Water, Northleach, and Cirencester with her. Cirencester was so cold we didn't hang about for very long, but Jim managed to get this photo.  Jim also ensured we took in a trip to Brize Norton so he could do some plane-spotting!
MARCH/APRIL: IN NORTHUMBERLAND
MARCH continued cold, but mainly dry and we had some good walks and trips out.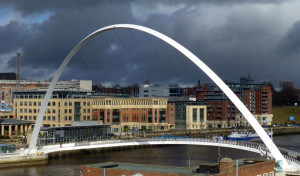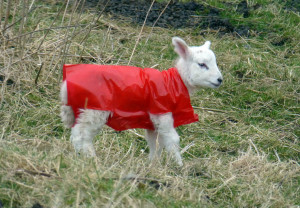 On 13th March I accompanied my friend Judy, a Blue Badge tourist guide, guiding a bus party of Germans round Durham and Newcastle. We met them at the Tyne ferry terminal very early in the morning. The idea was to see if I might guide a busload by myself in future, but I concluded I need a lot more practice, especially for directing the bus driver through the traffic routes!  I did enjoy speaking German again though.
Spring here was much delayed. It was so cold that the new-born March lambs had to have coats to keep the chill wind off them. This one was in Hexhamshire near Letah woods.  APRIL was equally chilly but we had lots of good walks and days out. Northumberland is great for bird-watching. We missed a flock of waxwings in Hexham, but  learned of a big flock in Ashington, so I dug out the old DSLR. We found them close to Tesco's beside a busy road.  As you see (below) I didn't get a great shot, but I'll keep trying! Such spectacular birds!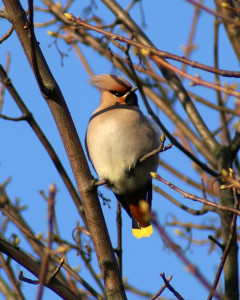 Later in the month we had a trip up the Northumberland coast. At Amble there were dozens of Eider Ducks in the harbour and Turnstones on the quay, and a short distance inland from there the daffodils were out in mass on the mound of Warkworth Castle, which gave us some hope of spring eventually arriving!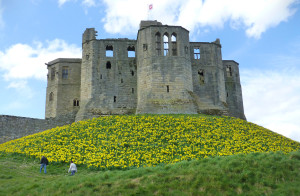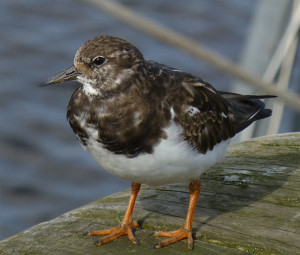 We continued to enjoy sunshine and good walks despite the prolonged cold period, so when May came we  decided to go ahead with our planned camping trip to Scotland with the campervan, in spite of the chilly weather.
MAY: SCOTLAND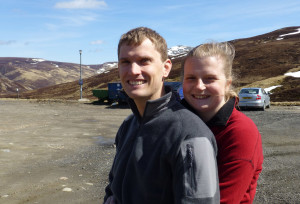 We spent the first night of our tour with our son Jon and his wife Hazel. The next day they accompanied us as far as the Cairngorms, because they wanted to buy some ex-hire mountain bikes in Braemar. We all visited nearby Balmoral, the Queen's summer home, before they returned to Dundee.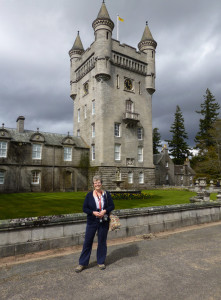 From Balmoral we two went on to the coast and discovered a plethora of wonderfully quaint little fishing villages on the North coast of Aberdeenshire and the Moray Firth: Portsoy, Sandend, Cullen, Portknockie, Findochty, Buckie, Spey Bay, Burghead and Hopeman, camping at the first and last and enjoying walks in the others. We saw both porpoises and dolphins.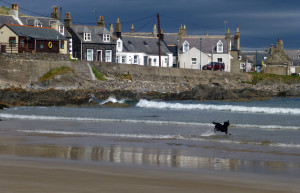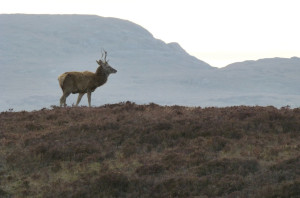 The next day we re-visited Burghead, a town of Pictish origin that we'd discovered a couple of years ago, then drove to the atmospheric site of the battle of Culloden (1746). Like most people with Scottish roots I had ancestors who died at Culloden, quite probably some on both sides. We spent three hours in the excellent visitor centre and then crossed the Moray Firth into Cromarty and drove up to the North coast. We'd intended to camp at Talmine near Tongue, but the site was deserted, so, although it was late, we decided to go on to Durness.  Fortunately it hardly gets dark up there in May, and we were lucky enough to see a herd of red deer on the way across, near Loch Hope.
One day while at Durness we walked along Balnakeil Bay and on to Faraid Head with its magnificent dunes and beaches.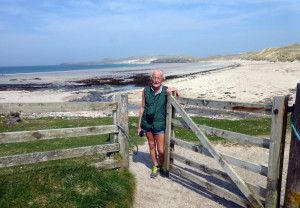 We were entertained for over half an hour by a minor drama. A black-backed gull caught a fish and proceeded to toss it about on the shoreline until it died, a considerable effort. A Great Skua then flew in and stole it from him.  A confrontation ensued during which another skua came and snatched the fish leaving two very disappointed birds! (Shown below)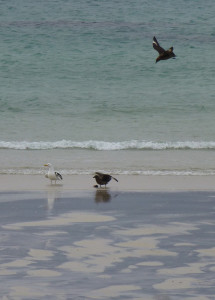 From Sutherland in the far Northwest we decided to return via the west coast, with its spectacular scenery of mountains, lochs and rocky shores. We had several walks on the way ~ at Scourie,  at Ardvreck castle, in Ullapool and by Loch Maree and then camped in glorious sunshine at Gairloch.  However by the time we reached Plockton the next day the weather had deteriorated to heavy rain in the west, so we cut back across eastwards and camped at Blair Atholl, returning south via the A9.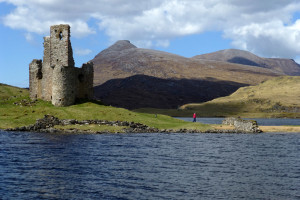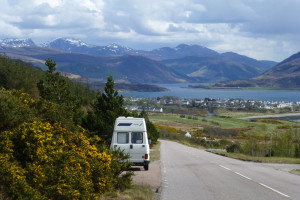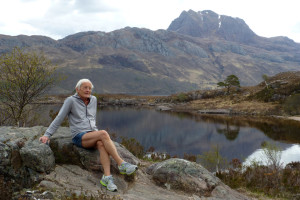 On the last day we met Jon and Hazel at Dunkeld for lunch and then some Internet friends of mine at Cairney Hill for afternoon tea! Such fun to meet people you've only known through an Internet group! Cairney Hill was also where some of my Duncanson ancestors lived in the 18th and 19th century.
We were scheduled to lead a bluebell walk on 22nd May but, with winter cold persisting, by early May we began to think it might have to be a snowdrop walk! (Yes, they were still in flower at the start of May!) Luckily the bluebells appeared just in time for our walk.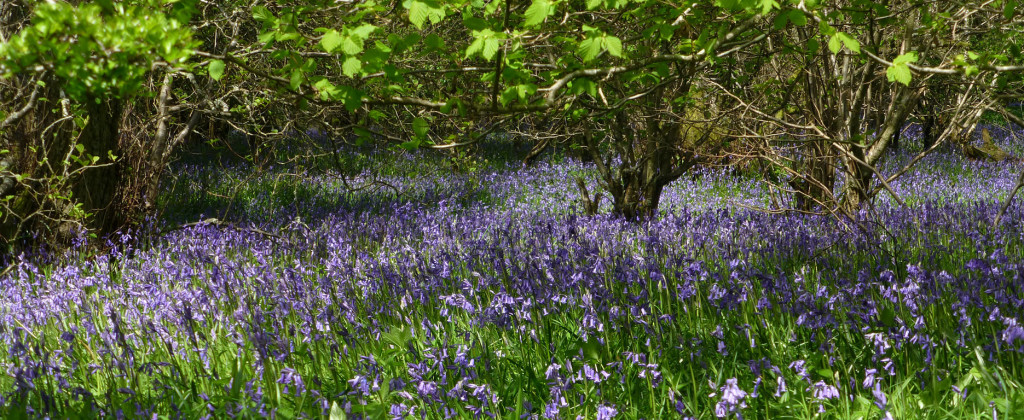 MAY 30 –  JUNE 6: ISLES of SCILLY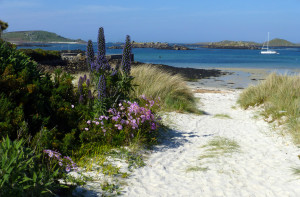 Shortly after this we had our usual May-June visit to Tresco island in the Isles of Scilly. This time we had Jon and Hazel and Hazel's parents for company.  They managed to visit most of the islands. Jon and Hazel also had their first wedding anniversary during our stay. My friends have seen so many photos of the Isles of Scilly, I'll just show two or three here but will add a couple of optional videos!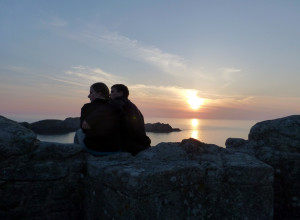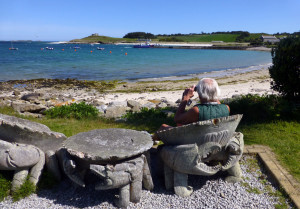 At our cottage we were regularly entertained by some very vocal Red-legged Partridges and I managed to take a video of one of them on a wall in Tresco Abbey Gardens.
Scilly-lovers, island lovers, coast-lovers and flower-lovers ~ or anyone who wants to see a bit more of the islands ~ may also like to watch a 5 minute slide-show video I made in 2011, which is doing quite nicely on YouTube:
 JULY: SCOTLAND (EAST COAST) and NORTHUMBERLAND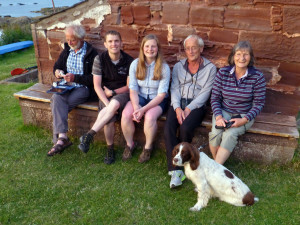 In July Hazel's parents invited us to their cottage at Ethie Haven in Lunan Bay (Angus) on the East coast of Scotland.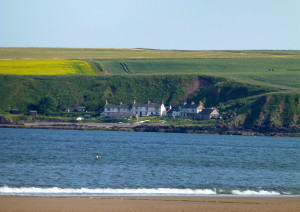 The weather was superb and we enjoyed some lovely walks on the beach and cliff top. Some of the party were even brave enough to swim in the sea…still very cold!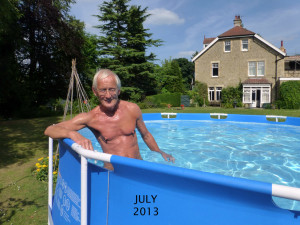 Back home the good weather continued and we had numerous wonderful walks. I also embarked on a little project of photographing some of the  Northumberland farms, buildings and graves that I had come upon when doing genealogical research.
We had several visits to Holy Island, where the orchids and helleborines were magnificent this year, but by far the greatest highlight of our Northumberland summer was our boat trip to the Farne Islands with Jim's sister and brother and his brother's partner. If you haven't done this I can really recommend it. The islands teem with birds and seals in July.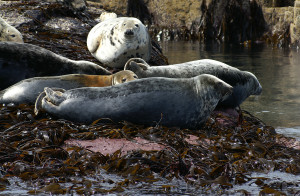 The puffin numbers are building up again to around 40,000 pairs, after a sharp drop in the last few years. There are many other birds too, including the comical Eider Ducks, who sound like a bunch of old women gossiping! Many Atlantic Grey Seals lie around on the shore, and the boat takes you very close to them. Some actually quite happily swim around any visiting boat.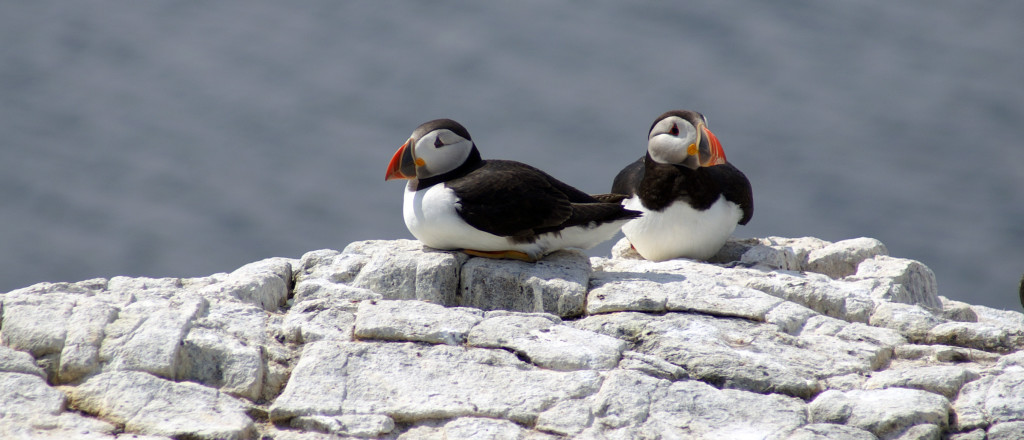 AUGUST: AT HOME
Much of August was spent in the garden enjoying the sun and embarking on a major project to replace four of our front steps. It was delightful to see that the excellent summer and resulting flowers brought an abundance of bees and butterflies to our garden and to the local countryside.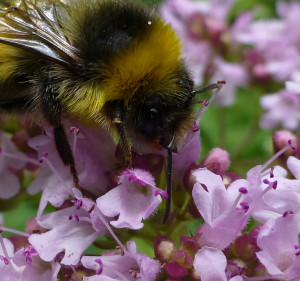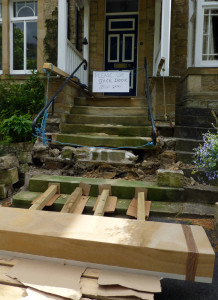 Great deliberation and many hours of planning was needed for our step replacement job as well as many trips to the stone yard in Haltwhistle for readjustments, each of which involved getting the 350 to 400 pound stones in and out of the back of the car! We learnt how to use levers and rollers and boards to raise and manoeuvre the stones into place. We had a few cuts and bruises, but felt that for two people in their late 60s we hadn't done too badly!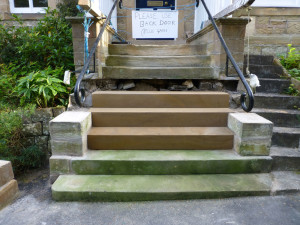 In between all this, several times a week  we were able to take advantage of the good weather and enjoy walks along Hadrian's Wall, or over the moors and further afield such as in North Northumberland and on Holy Island.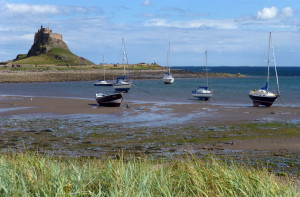 Jon and Hazel had sold their house and so took a break from house-hunting and came to stay with us in their week of holiday. We met on Holy Island for another lovely day there. Jon was able to assist with the step job, after which they didn't have much difficulty persuading us to spend a couple of days in Yorkshire camping with them. We took the campervan and they their tent and we camped near Thirsk. Our visit included a walk on Sutton Bank with its spectacular views of the Plain of York, a visit to the furniture workshop of the "Mouseman" at Kilburn, and a full day in York, where we visited the Railway Museum and walked a stretch of the city walls.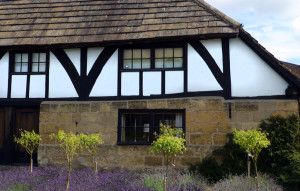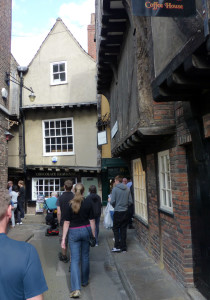 By this time the moors at home were in full bloom and we had many good walks, including some new ones, as a good summer merged into a good Autumn.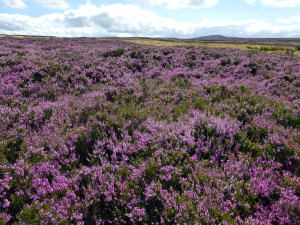 SEPTEMBER: ALWAYS BUSY
September is always a busy month for me, with preparations for the new term and fitting in the last events of summer. This time we had two visits to Scotland.  Jim and Jon were very eager to see the last Leuchars air show, so we went up to Scotland for a weekend and stayed with Jon and Hazel.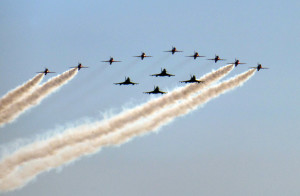 Jon had work in Edinburgh on the Sunday, so we went with him, and for the second time chanced to be there for the "Riding of the Marches", a spectacular sight with hundreds of riders on the Royal Mile between Holyrood and the Castle.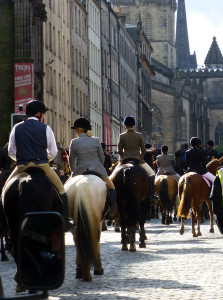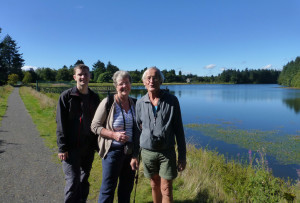 We returned home to complete the steps but later that week we had another trip to Edinburgh to meet my Australian cousin and his wife. This time we had a lovely visit to the Botanical Gardens there. At that time there are wonderful Autumn Crocuses everywhere in the Gardens. The next day we had some visitors here – three fellow family historians from USA. Together we explored some local family history roots, which was great fun.
OCTOBER: NORTHUMBERLAND & WALES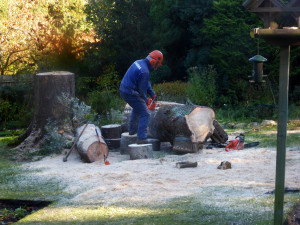 The major improvements at home continued with the felling of our largest tree. Several branches fell off last year and this, so it was no longer safe to leave it.  Jim took off the remaining ones and chopped them up, then some friends helped with the big trunk!
Our October Highlight was right at the end of the month. With temperatures still hovering round the 20s we set off for Wales, staying on Anglesey at HPB Henllys. with splendid views over the Menai Strait. Strangely it was an area we'd never visited. We loved the castles, especially Beaumaris, Conwy and Caernarvon. Beaumaris was within walking distance.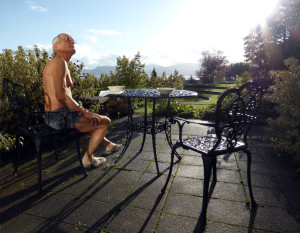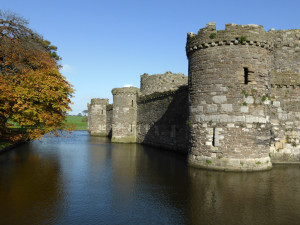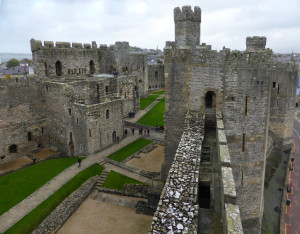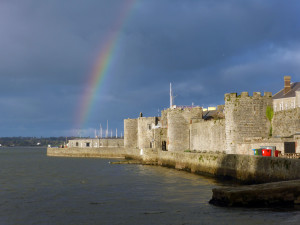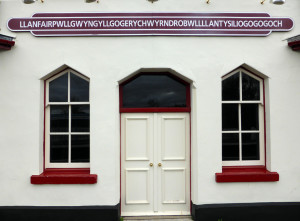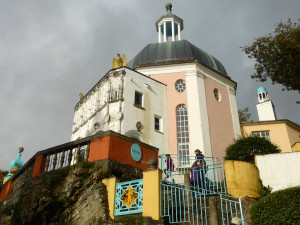 We also visited Portmeirion, one of the oddest places I've seen, but well worth a visit, and of course had to stop at the station of the village with the longest name in the UK: Llanfairpwllgwyngyllgogerychwyrndrobwllllantisiliogogogoch  – roughly pronounced llan-vire-pooll-guin-gill-go-ger-u-queern-drob-ooll-llandus-ilio-gogo-goch", (the double 'll' sound being like a more voiced German 'Ich-Laut', followed by an 'l'.)
NOVEMBER:  RETURN TO THE FOLD
Undoubtedly the big event of November was the return of Alex after almost 5 years living in Montréal. He is back living here with us, and embarking on building up a business for himself. He's already won some work, and has even got an additional job outside his usual IT field. It entails guiding visitors from Montréal in tours around England.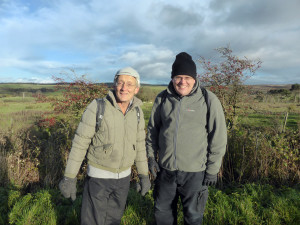 He was delighted to enjoy 17 degrees Celsius here in early November, while Montréal plummeted to minus 17° and below! However I think he finds Hexham rather quiet and boring after Montréal! There's plenty to do in Newcastle, but the last buses and trains back to Hexham are far too early. At the moment he can use my car, but if my courses start expanding again it could be more difficult.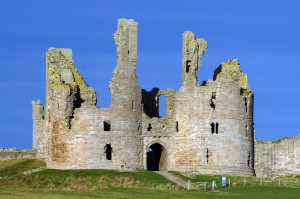 On 30 November, Hexham Photographic Society had a day at Dunstanburgh. For once I was able to go on this assignment. Dunstanburgh Castle, dating from about 1313 is definitely one of the most dramatic of the many castles in Northumberland, standing on a promontory right by the sea. The day started out wonderfully bright and breezy, with good waves on the sea and good light on the castle. It got pretty chilly, but we finished in the pub at Craster with a good lunch!
And so to
DECEMBER: CHRISTMAS ETC.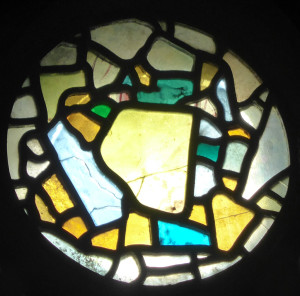 December has been mild, with virtually no snow and very little frost. We continued to enjoy some beautiful sunny walks, Jim still wearing his shorts on 15th December! It took some effort to start thinking about Christmas.  One highlight was a group walk at Jarrow, visiting St Paul's church associated with Bede. It has the earliest stained glass known, dating from its Saxon origins (681 AD).  Also Jon and Hazel came for the weekend of 7th/8th, having at last chosen their new home. All being well purchase will proceed in February. While they were here we had several walks and visited the Vindolanda Roman site.  We even got to the coast at Amble and went round Warkworth Castle.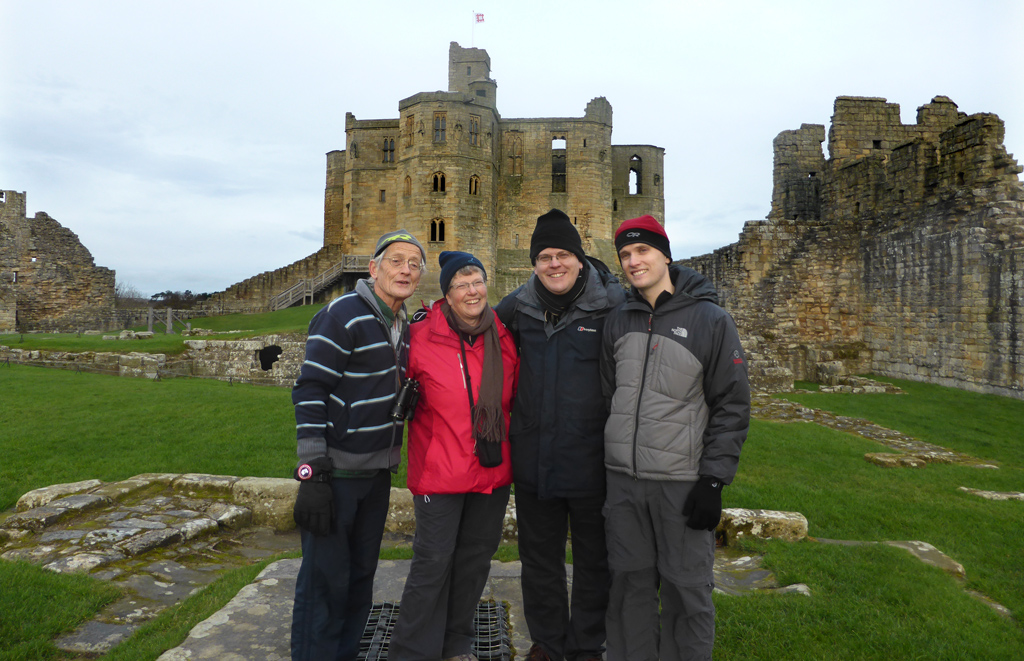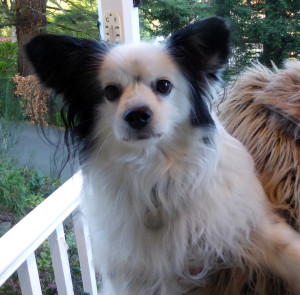 As ever, everyone came here during the festive season, with Jon and Hazel the first to arrive, on 20th Dec. However they left on Christmas Eve for Inverness, to spend Christmas with Hazel's family, having had their Christmas with us last year, so there were only six of us on Christmas Day. Our little Christmas star was sweet little "Star", a Papillon dog, who comes with Jim's brother and his partner. He belongs to her Dad who often spends Christmas in places where he can't take Star. Star is such a well-behaved dog, and brings the benefit of getting everyone out for walks three times a day!
All in all 2013 was a good year with several new experiences, lots of walks and explorations of our own country and nothing too awful happening! We found new places locally and explored other areas further afield where we had not been previously. We had lots of visitors and visits to friends ourselves, lots of adventures, and we have learned plenty of new things, a factor I regard as essential. (To me a day when you don't learn something new is a real loss!) Best of all though, we are still here! Happy New Year!